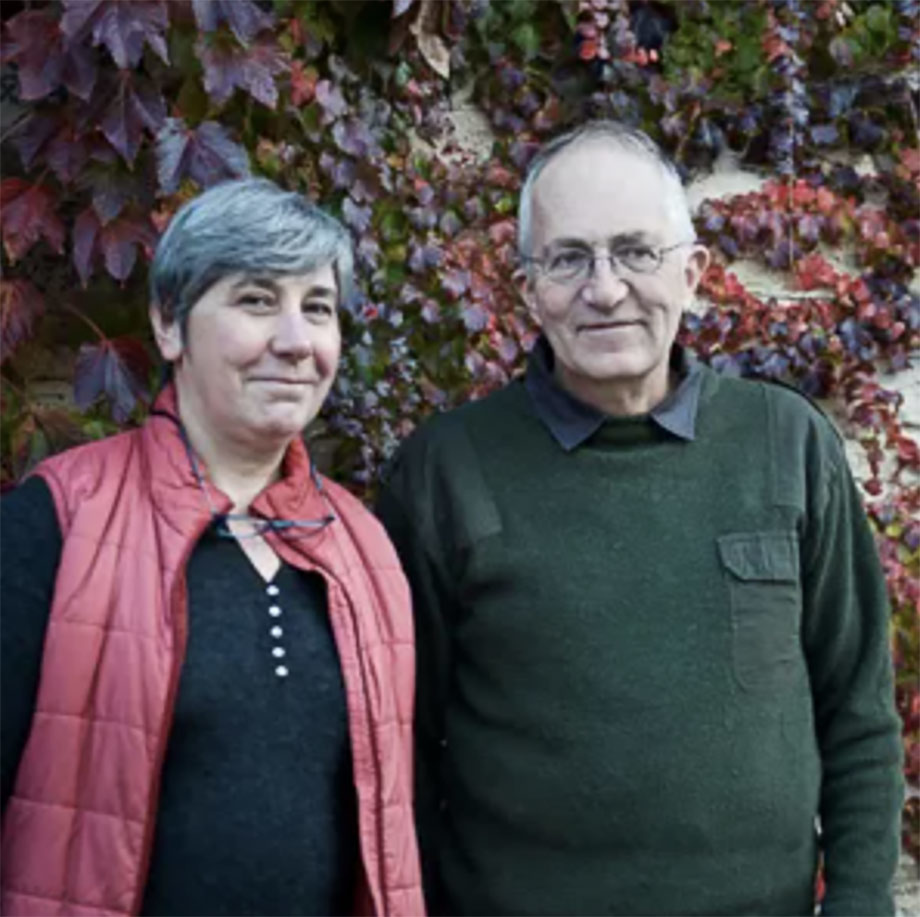 ABOUT THE EVENT:
We co-hosted a virtual tasting seminar with Frédéric Lafarge and Chantal Vial, where we tasted wines from the legendary Domaine Michel Lafarge and the duo's newest project, Lafarge-Vial. This was a fascinating opportunity to discuss the challenges and successes of managing two domaines -- one founded in the 19th century, the other in 2014.



Domaine Michel Lafarge
The Lafarge Domaine began in the 19th century and is among Volnay's leading domaines. Since Michel Lafarge's passing in Jan of last year, the domaine is now co-managed by his son Frédéric and his partner, Chantal Vial. Lafarge's wines a grouped among those from Domaine Marquis d'Angerville, Domaine de Montille and Domaine de la Pousse d'Or.
Domaine Lafarge-Vial
Fred Lafarge and Chantal (Vial) Lafarge have pieced together a small 4-hectare domaine in the Beaujolais, with vineyards in Fleurie and Chiroubles. They have found vielles vignes (ranging from 30 to 70 years old) in 5 terroirs, most of which were already organic. A modest house and cuverie are located in one of the vineyards, which will be the center of operations. In terms of vinification, the plan is classic Lafarge: de-stemming, hydraulic vertical pressing, concrete tanks, indigenous yeasts, older barrels, with foudres to come.