Cote + Convive Wine Club
Drink better in the New Year.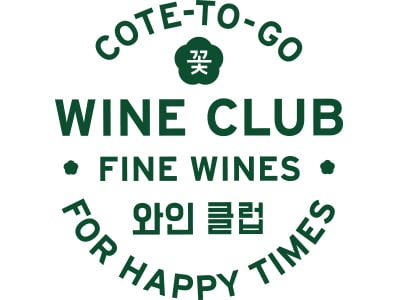 Why Should I Join?
Consider two of the country's top sommeliers your new besties.

Your personal shoppers, advisors in wine, the ones who have their finger on the market's pulse. Whether you are a wine collector or just a casual drinker, let Mia and Victoria help you stay up to date on current trends, what the nation's top somms are drinking, cool new producers, overlooked regions, undervalued bottles, and hidden gems. Don't fall for pay-to-play big brand marketing trends, let us share with you our insider knowledge. Join our club and never drink a bad bottle of wine ever again.



Who Are We?
They call us the "It Women" of the sommelier world...on a daily basis, we taste, drink and breath wine. In life, you need a good doctor and a good lawyer -- so why not a great somm? Together, we are an unstoppable force for all that is good and delicious in wine, and we are inviting you to join our club!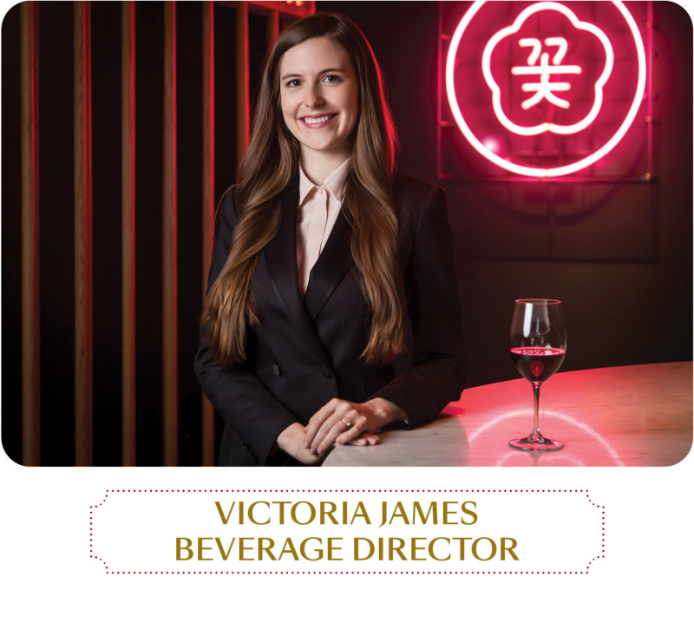 Victoria James
had her first sip of wine when she was nine. It was White Zinfandel and it was delicious. Now, she's worked her way up (and developed her palate!) and reigns as the Director of Beverage and Partner at Gracious Hospitality Management, overseeing all things liquid at Cote Korean Steakhouse in NYC and Miami, which recently received for the second year in a row a James Beard nomination for "Outstanding Wine Program." She has worked in restaurants since she was thirteen. She fell in love with wine and when she was twenty-one became certified as a sommelier, the youngest in the country! She has worked at some of the most prestigious restaurants in New York City including Marea and Aureole. Victoria's name has appeared on many no­table lists: Forbes "30 Under 30," Food & Wine's "2018 Sommelier of the Year," Zagat's "30 Under 30," Wine Enthusiast's "40 Under 40," Wine & Spirits' "Best New Sommeliers. She is the author of DRINK PINK, A Celebration of Rosé and you can read more about her vinous journey in her international bestseller, WINE GIRL, The Obstacles, Humiliations, and Triumphs of America's Youngest Sommelier (stay tuned on the TV adaptation coming soon!). She has a print column for Forbes magazine, "Buy, Hold, Sell," letting readers know how best to stock their cellars and has contributed to Esquire, Cosmopolitan, Eater, and Bon Appétit. She also co-founded WINE EMPOWERED, a 501c3 non-profit that diversifies the hospitality industry by offering tuition-free wine classes to women and BIPOC.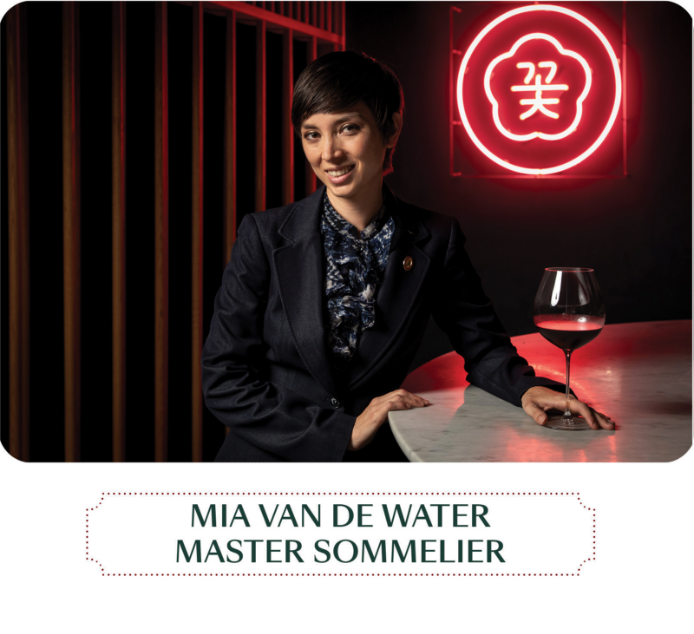 Mia Van de Water, MS
started in showbiz as an actor and butt-kicking assassin in action movies (we told you she was a badass). Gradually, the restaurant stage began calling her name and now she rules as the assistant general manager at Cote in New York City where she spearheads millions of dollars of beverage purchasing. Her career spans nearly two decades, she began working at Danny Meyer's legendary Union Square Hospitality Group in 2008 at Union Square Café and then at North End Grill, where she spent nine years as the beverage buyer. She's kind of a big deal— she was named one of Food & Wine's Sommeliers of the Year in 2016 and in 2014, she passed the Court of Master Sommeliers Advanced Exam with the highest score of the year, earning her a Rudd Scholarship and the Johnston Medal. That test is super hard! Next, on her journey to the Master Sommelier exam, Mia represented the US at the Chaîne de Rôtisseurs Jeune Sommelier Competition International Final in 2015, after placing second in the American National Finals, and competed in the Guild of Sommeliers TopSomm Competition in 2016, winning the regional championship and the national bronze medal. (It's like she was in the wine olympics). In 2017, she joined the sommelier team at the three Michelin-starred Eleven Madison Park, named the best restaurant in the world (the world, people!) by San Pellegrino's World's 50 best. She later finally passed the notoriously grueling Master Sommelier exam, twice (it's a long story, but it means she's a double-master!). In 2020, Mia joined the Cote team, where she currently oversees the acclaimed wine list and all things liquid alongside Victoria.
What do I get?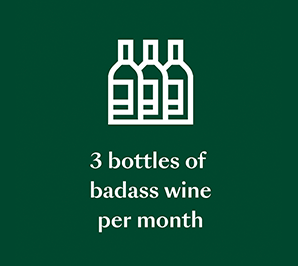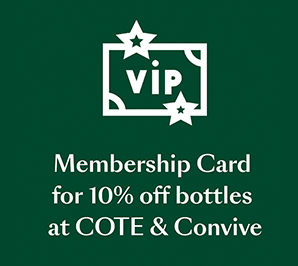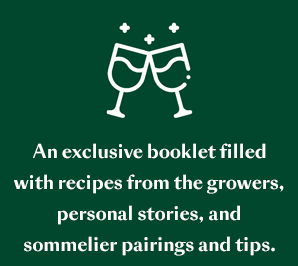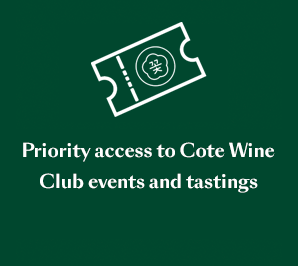 What Type of Wines Can I Expect?
Hand-picked by COTE's one-of-a-kind Michelin-starred and James-Beard nominated sommelier team, in partnership with Convive Wine & Spirits — you can expect a mix of red, white, sparkling, rosé (I mean, Victoria did write the book on pink wines after all!) and beyond, so you have something for every occasion. We focus on farmers and producers who are committed to organic, biodynamic, sustainable, or la lutte raisonée practices. Meaning real wine that is made in an honest manner, that carries a sense of sophistication without the snobbiness. Taste new wines and help support the wine and restaurant industry during these trying times!
WHY SHOULD I GET THIS NOW?
LIMITED AVAILABILITY— we are only opening up this club to the first 100 members. Members will receive a special membership card unlocking perks and insider access, not to mention a guaranteed spot in our Wine Club with monthly shipments of awesome wines and events with two of the country's top somms.
Sign up now and ensure your spot in the Cote + Convive Wine Club! The fun starts in February - you'll receive your first wine shipment, membership card and an invitation to the Zoom tasting with Victoria and Mia.
To Redeem A Gift Membership:
• If you received a gift card for a membership - it's time to redeem!
• Click on the "redeem a gift membership" button above
• Add the appropriate item to your cart (
1 month
,
3 month
,
6 month
)
• Apply 5 digit code on your gift card and proceed to checkout
Questions? Get in touch: