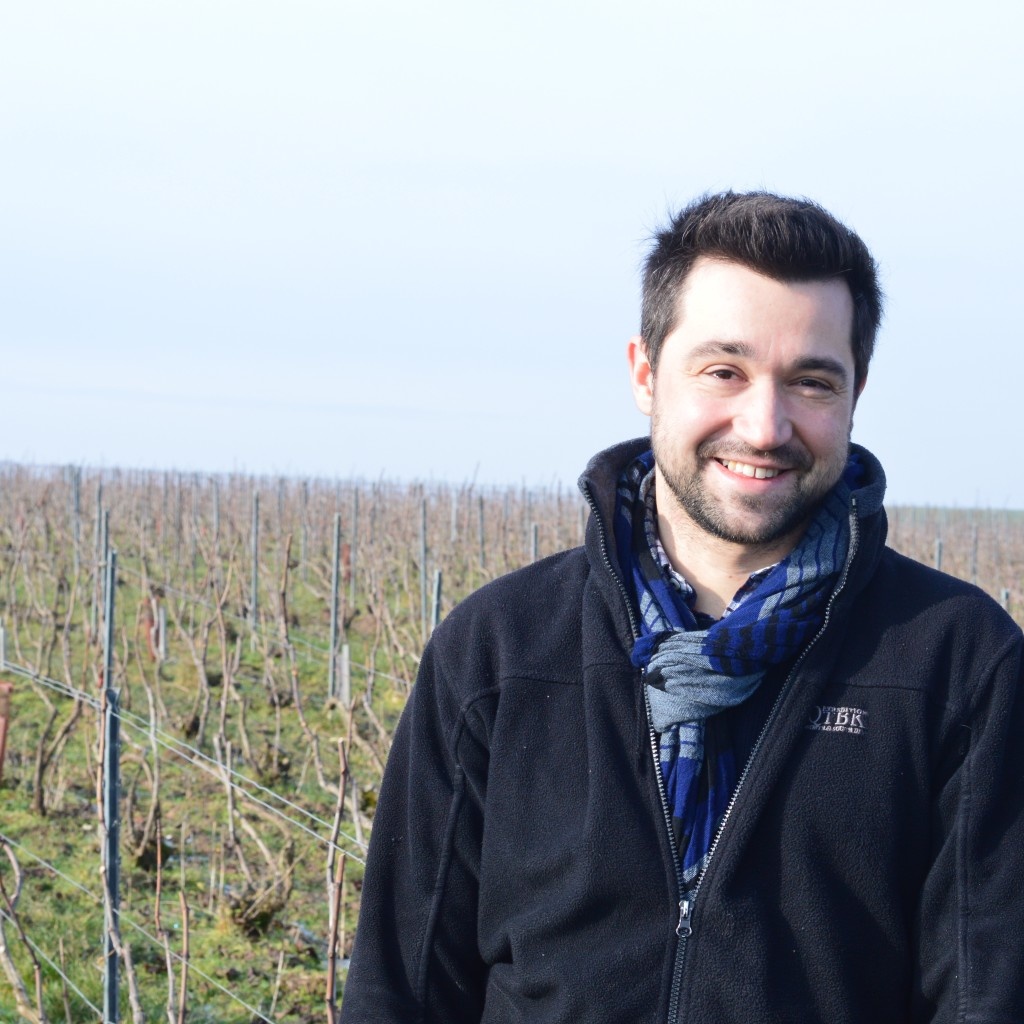 ABOUT THE EVENT:
We co-hosted a champagne seminar with Etienne Calsac. This was a rare opportunity to taste with a phenomenal grower-producer of a coveted region. His potential is unlimited - though his highly sought-after wines are not. Etienne described thoughtfully and charismatically the dynamics he faces as a young producer working to establish a new winery within the ultra-traditional region of Champagne. 
Etienne Calsac
At the age of 26 Etienne took over his grandparents' 2.8 hectares scattered in and around Avize. All bottles are aged on the lees for 36 months, and an additional 3 months is given after disgorgement before the wines are released. Calsac has an eye for experimentation, so expect to see new releases over the next few years.
We chatted with him about his unique approach to a highly traditional region, and we tasted the exceptional champagne he is producing. Etienne is charming, charismatic, and a joy to talk to. We loved sitting down with him for an hour. If you would like to receive invites to future events like this, subscribe to the Convive Community below!