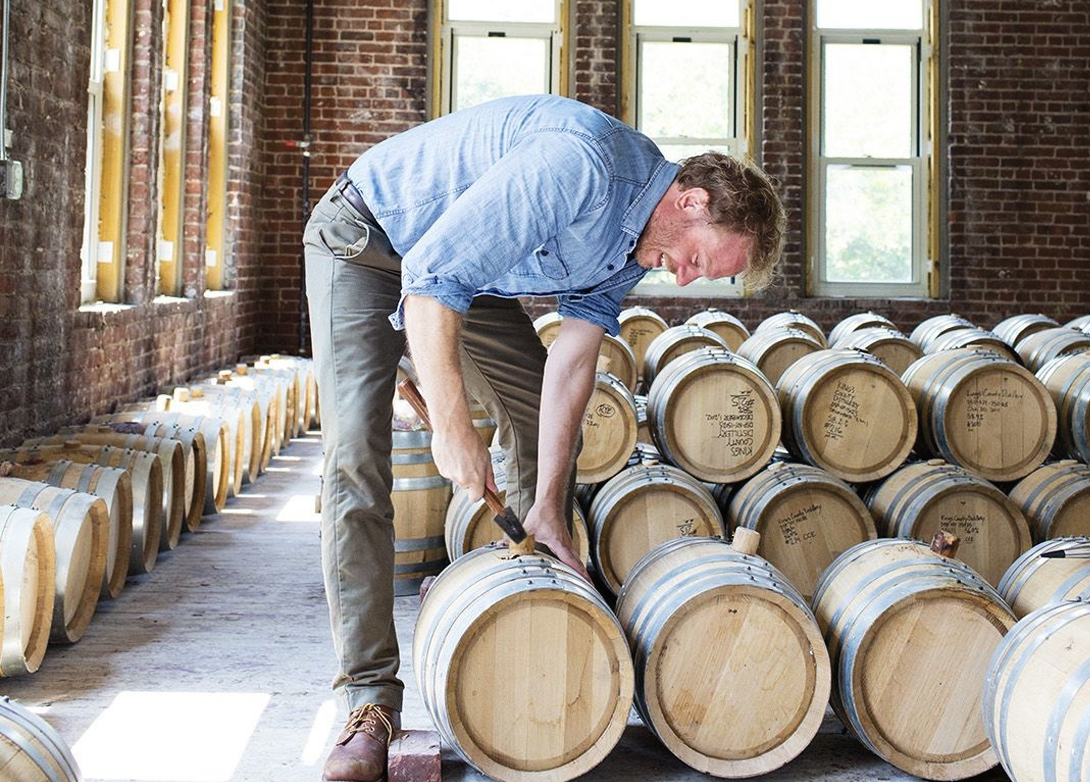 Kings County Distillery is New York's oldest and largest whiskey distillery and the first since Prohibition ended in 1933. They have received awards from the American Distilling Institute, the American Craft Spirits Association, and the San Francisco World Spirits Competition and have been featured by the New York Times, the New Yorker, Whiskey Advocate and various other publications.
Kings County Distillery is currently located in the Brooklyn Navy Yard -- but as you may have guessed -- has it's origins in Kentucky.
"Bootleggers still existed when I was in high school." Colin Spoelman, co-founder and distiller of Kings County Distillery grew up in a dry county in Kentucky with a family that didn't really drink alcohol. After studying architecture and theatre at Yale he moved to New York and held numerous jobs in film and marketing, and spent time at various NYC architecture firms. During this six year "bouncing around period", Colin realized he "loved architecture, but wasn't an architect."
It was also during this time period that on trips home to Kentucky, Colin would source moonshine from local bootleggers he knew and bring bottles back to share with friends at parties in Brooklyn. They all loved the idea of Moonshine and it served as a fun conversation piece, but the issue was, it rarely tasted good.
So Colin bought some distilling equipment online and set up shop in his Brooklyn apartment to start making his own.
As Colin's distilling skills improved and he moved from hobbyist to professional, he realized big whiskey companies branded themselves as "craft" distillers with many posing as smaller distilleries. The market was decidedly the opposite of craft; large scale production, lack of focus on organic ingredients, heavy focus on age statements. Additionally, no one was selling Moonshine, so Colin had his entry.
Colin partnered with his college roommate, David Haskell, and began raising money to become the first Craft Distillery in New York City. He quit his part time job, moved their operation to the Brooklyn Navy yard - and signed a commercial lease alongside his apartment lease - the true measure of no turning back.
Moonshine was the first product King's County distilled and sold, but you can now buy Kings County bourbon peated, straight, barrel strength, single malt, 5-yr, chocolate flavored, and winter spiced.

We encourage you to try out the 3 pack listed below, for free delivery to all NY State Addresses. Includes one bottle each; Moonshine (200ml), Straight Bourbon (200ml), Chocolate Whiskey (375ml).