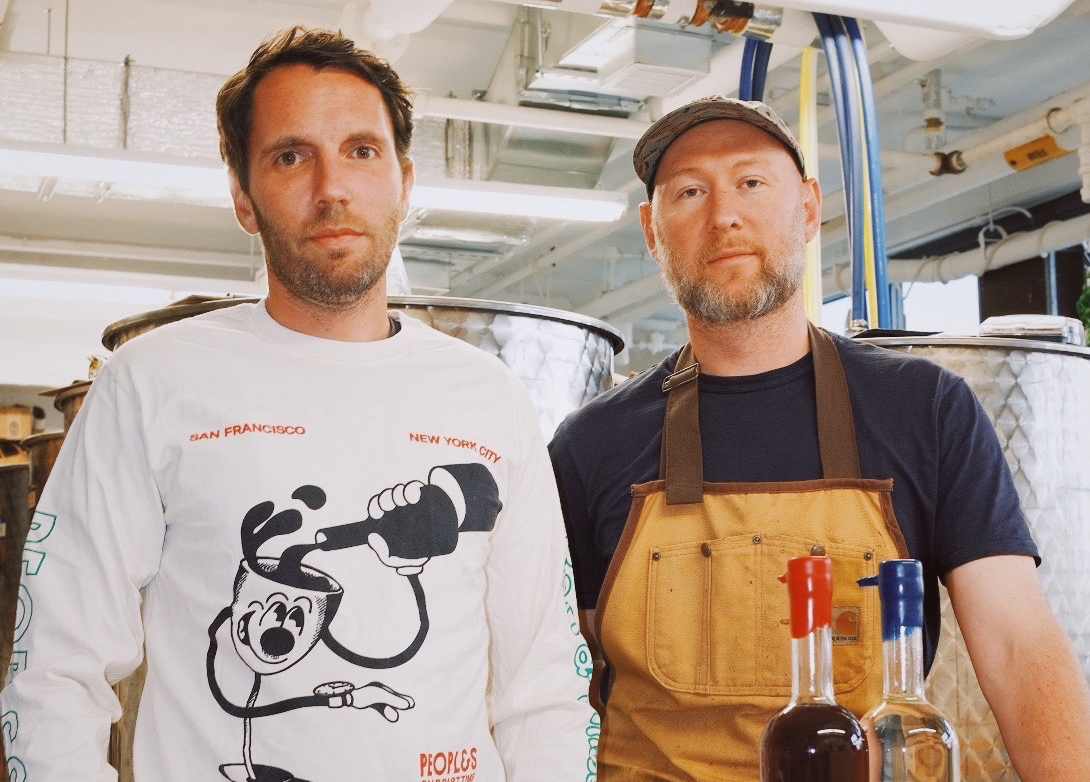 It took a few attempts to get Aaron Fox of Forthave Spirits on the phone.
They are busy; hand foraging walnuts upstate, design work, production, or preparing their newest release—"Yellow"— a génépi aperitif fortified with flowers grown in the Savoie. Founders Aaron Fox and Daniel de la Nuez love their craft and put every ounce of effort into their 3 and a half year old Brooklyn-based distillery. 
Forthave's first product was their "Marseille" amaro - a delicious spirit of infused herbs and botanicals in a bottle with a hand-drawn label of a Venetian doctor's plague mask (amaro was historically introduced as an herbal tonic / medicine by doctors during the bubonic plague, and doctors would fill these masks with dried flowers, herbs and spices in attempt to filter toxic air).
This deep tie to history is apparent in the Brooklyn distillery where Forthave calls home. It's filled with the oldest herbal medicine books they can find, well over 300 types of herbs & botanicals, and spirits that are based on the secret recipes of four medieval thieves.  It comes as no surprise that Aaron and Daniel both come from creative backgrounds - Aaron an artist, Daniel a tv and film producer. They met when Aaron was working at a popular Williamsburg restaurant, Walden, where he would often share his homemade amaro with staff and regulars.  Then they began distilling together -- experimenting with dusty guide books and referencing ancient recipes; sounding more like crafting witches-brew than a digestif. After years of patience and tinkering they found the amaro recipe that would become "Marseille".