Posted on
By NEW YORK ♥'S NEW YORK
Posted in red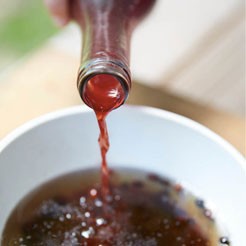 We develop custom wine-related events for companies looking to host business development, recruiting, employee retention and diversity events. These events are great for any size group and are easy and enjoyable for all.
John And Mary Lambert Wedding - Summer 2015
John was beginning to collect wine and been a client for just over a year. He and his fiancee were recently engaged and in the process of planning their summer wedding in the Sag Harbor. In addition to the wedding there were three events planned in addition to the wedding; an Intimate Dinner, a Rehearsal Dinner at their house and a Sunday Brunch.
The Challenge
Although they had chosen their caterer, a long time friend of the family, they were unsure on how about their beverage service. They didn't know which wines and spirits to buy, how much they would need for each event, which wines paired best with their food and, importantly, who how to handle the logistics of delivering the wine and glassware.
Tastings and Planning
One Thursday after John and Mary where back from work Convive brought sample bottles over to their apartment for them to taste through and discuss the menus. While tasting they talked through budget, number of people, format of events and logistical issues. The wedding wines were chosen and a basic plan had been made to choose the remainder of the wines and spirits.
Budgeting and Coordination
Over the next few days Convive spoke to the wedding planner and the caterer to understand the flow of the events as well as discuss the food and wine pairings. Within the next week Convive had sent over a detail proposal suggesting which wines should be served at each event and quantities. They also scheduled another tasting to choose the more expensive wines for the small dinner.
Intimate Dinner
It was a dinner for 12 close family held the day before guest began to arrive. It was held at their favorite Italian restaurant in the area and Convive coordinated with the sommelier to deliver a case of some of their favorite wines and chose some selections from the restaurant's list. Convive instructed them on which wines to decant and which order the wines were to be served.
Rehearsal Dinner
This event was for 45 people and had two selections of both white and red. Additionally, there was champagne for the the toasts as well as a few special bottles of vintage champagnes for the head table. There was also a whiskey bar set up at the rear of the venue for after dinner drinks. Convive delivered all the wine to the venue and worked with the servers at the whiskey bar so they could explain the options intelligibly.
Wedding
There were 200 guests at the wedding which took place in their backyard. Guest were greeted with Prosecco and for dinner there was one red and one white that pared with the meal. The wedding party had more options consisting of some of the bride and groom's favorite regions in France. There was Crement de Loire served for the toasts and the wedding party had a previously selected producers Champagne. There was a full bar consisting of local spirits and Scotch whiskeys.
Sunday Brunch
Convive helped select two roses and two sparkling wines. Additionally, an inexpensive, high-quality local vodka was supplied for Bloody Mary's.
After the Events
All the left-over wine was picked up and returned to Convive to be stored until they returned from their honeymoon in Italy. Upon their return Convive deliver all the wine except for some which was exchanged for different selections from the store.
Registry
The couple decided they would like to have a gift registry of wines. With the help of Convive they developed a list of wines and spirits and various price points. Guest contacted Convive to purchase the gifts and we deliver the wines with hand-written cards to their apartment as we received each order.