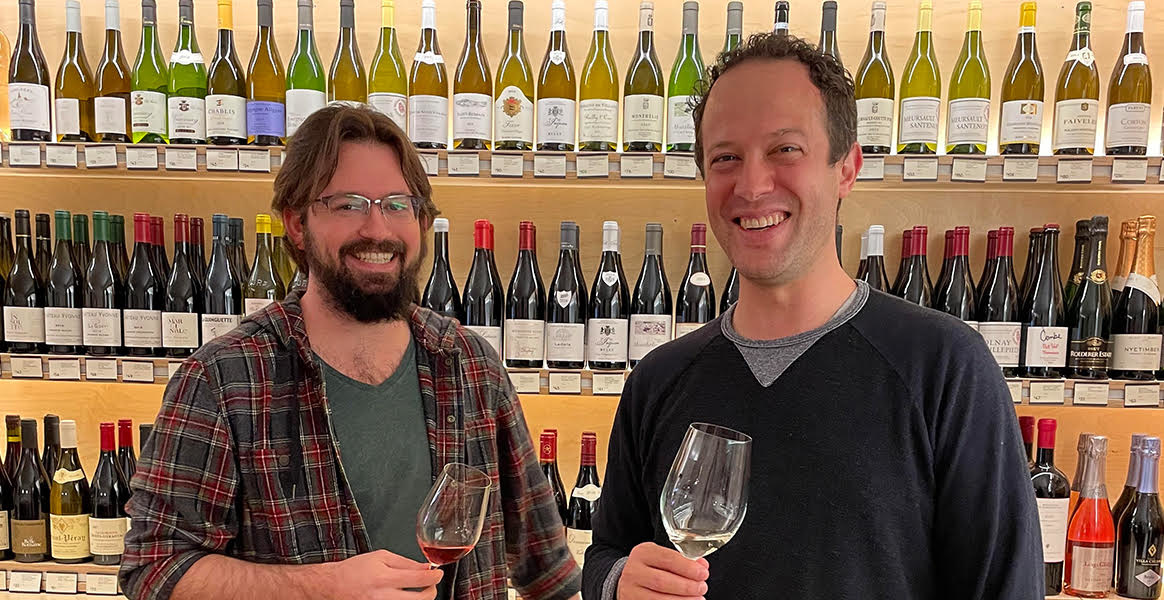 Convive MASTERCLASS Spring Series
In this series you will learn to taste, drink and buy like a professional from industry insiders. You'll gain insights as they discuss controversial topics, debunk myths and explain the practical ways to buy and drink better wine. This is a four part series and each class will include 3 bottles of wine, a 60-90 minute lesson, tasting, and discussion. Sign up for classes below!
About Your Hosts:
Jake and Jesse have been inside the New York City food and wine industry for decades. They are also good friends who have strong opinions and love to talk, teach and drink all things wine. Jake ran his first beverage program at 22 years old. He has since overseen all kinds of beverage programs; from the fast casual in a mall to the multi-Michelin starred. Most recently, he was National Beverage Director at David Chang's Momofuku Restaurant Group. Jesse has been described as one of the 'hardest working', 'best-connected' guys in wine. He has held almost every job in the industry; from a busboy in Columbus, OH to selling fancy wines to celebrities in New York City. He has tasted tens of thousands of wines and can tell you not only about the taste, but about the story behind the bottle.
---
Fall Class #1: Pre-Halloween Orange Wine Class.

Date: October 28th, 7pm EST  

Price: $125 (includes 3 wines)

 

On the evening of October 28th Jesse & Jake will be co-hosting a pre-Halloween orange wine themed virtual wine class. As you taste through a lineup of 3 exceptional orange wines, they will take you on a deep dive into the history of orange wine, and discuss the recent revitalization of this thousand year old winemaking practice.






[button] Sign Up [/button]